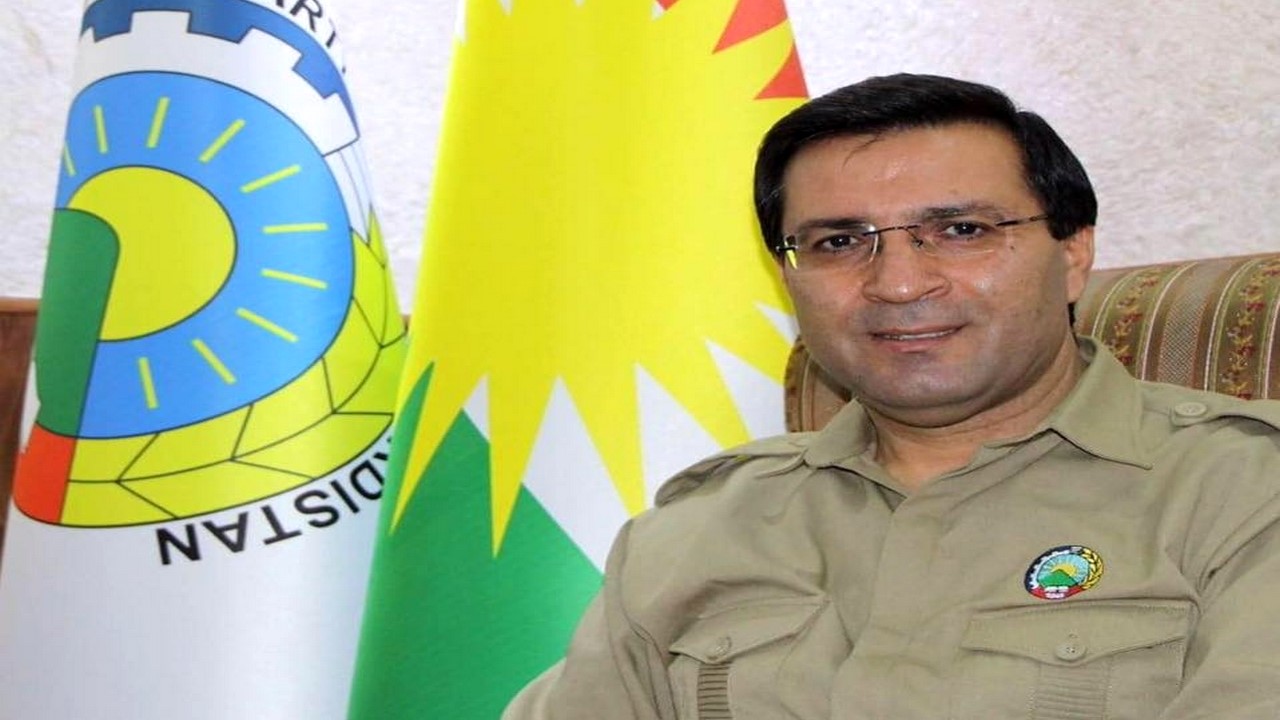 Mihemed Salih Qadrî
Di germe germa şerê DAIŞê li Iraq û Sûriyê da me dît Îdareya Emerîka ya bi serokatiya Obama bi welatên hevalbend ra ku bi "5+1" tên naskirin, bi rêjîma Îranê ra derheqî qedexekirna çêkirina çekên nûklerî lihev kirin û li hember da Emerîka û Ewropa ew ambargoyên aborî ku berê liser Îranê danîbûn, hilanîn û me dît bi vê yekê êdî rê li pêşiya Îranê vebû ku bikare bi wan îmkan û derfetên jê re çêbûnî, çi li qada navnetewî û çi jî li qada herêmî û navxweyî da hewlên xwe bihêzkirinê bide û bi xasmanî ji box we derbaskirin ji nerizayetiyên xelkê û tengasiyên hundir dest bi girtin û kuştna dijberên xwe kir û jîngehek bi temamî polîsî û emniyetî bi ser xelkê da hakim kir.
Li demek weha de mixabin me didît ne civata navnetewî û ne jî Emerîka û Ewropa bi sedema şerê bi DAIŞê re û hem jî bi sedema rêkeftina nûklerî bi Îranê ra, li hember wan cinayetên rêjîma Îranê siyaseta bêdengiyê hebûn, lewma ew yek bo Îranê derfet û îmkanên mezin çêkir ku hem li navxwe da û hem jî li Rojhelata Navîn da bikare îstiqrar û balansa siyasî, aborî û emniyetî têk bide.
Li rewşek wesa aloz û tevlîhev da, em wek PDK-Îranê li ast berpirsayetiyek mezin da bûn ku li hember siyaseta qirrkirna rêjîma Îranê li dijî gelê Kurd li Rojhelatê Kurdistanê û ji bo xwedî derketin ji îradeya netewî û nîştmanî dest bi xebatek nû bikin.
Li Newroza 2016an de, li ser vê zerûreta han PDKÎ mizgîniya destpêkirna qonaxek nû li xebatê da gelê Rojhelatê Kurdistanê û bang ji xortên welatperwer kir ji bo berevanî ji mafên gel û rizgariya netewî ji dest rêjîma dagîrker ya Îranê, werin rêza xebatê.
Ji wê demê ve êdî hewcedariya teorîzekirn û merîfetsazî ji bo wê qonaxa xebatê ku gotara berxwedana Netewî û Nîştmanî bingeh bigire, hat esas girtin û êdî ew qonax bi "Rabîn/ Rasan a Rojhelat" hate binav kirin û li gor armanca lihev girêdana xebata "Çiya û Bajar"bi hemû rehendên xebata rewa li hember dagîrkarî û dîktatoriya Îranê kete ware cîbecîbûnê. Ji wê demê ve em dibînin serbarî pîlanên dujmin û zehmetiyên heyî, lê bi pêşwaziya gel û cangoriya endamên PDKÎ û çalakiyên Hêza Pêşmergeyên Kurdistanê li piraniya herêm û bajarên Rojhelatê Kurdistanê tê domandin û serbarî şehîdbûna gelek qehremanên Pêşmerge û endamên PDKÎ û girtin û darvekirna xortên me, wê hereketa nû kariye hêviyek mezin bo xelkê Kurdistanê çêke û roj bi rojê ew hereket berfirehtir dibe. Bi sedan xortên şoreşger ji bo rizgariya welat tên nav refên Hêza Pêşmergeyê Kurdistanê û mil bi milê xebata Pêşmergeyan, gel jî li nav bajaran xwe bi rêxistin dikin û zemîna ji bo serhildan û hereketên nerazîbûna cemawerî pêk tînin.
PDKÎ ji bo ku Rasan bibe tevgerek giştî û zemîne bo hemû hêzên xebatkar û welatparêz amade bike ku bikarin ligor stratejiya netewî, ji bo xurt kirina Rasanê, pitansiyela berxwedana Rojhelat bo rizgariyê li dor hev kom bikin, bi hêzên Rojhelat ra kete diyalog û hewldanek mezin û bi xweşî ve encam û berhema wan hevdîtinan bû sebebê tifaqa navbera 5 partiyên Rojhelat û karîn bi hevra "Navenda Hevkariya Hêzên Rojhelate Kurdistanê" ava bikin û bi hev ra ligor vê tifaqê û li gor rewş û kavdanên tên pêş, li astên cur be cur yên siyasî, dîplomasî, cemawerî û…., ligor bername û pirensîpên hevbeş bikaribin bo berjewendiya gel û welat xwedî biryar û helwestên hevpar bin.
Li 2016 heta 2018,hevdem ligel vê xebata li Rojhelatê Kurdistanê, em dibînin hem li Îranê û hemjî li Rojhelata Navîn û di qada navdewletî da, ji gelek hêlan ve rewş hatiye guhertin û bandora wê guherînê wek pêvajoyek nû roj bi rojê zêdetir rêjîma Îranê ber bi rûxanê ve dibe. Li asta navxweyî de bi sedemên kirîzên siyasî, civakî, kultûrî û aborî, destpêkirna serhildanên xelkê nerazî ji vê rêjîmê, li piraniya wilayet û bajarên cuda cuda de ku hemû pêkhateyên netewî û oliye Îranê bi diruşma rûxana vê rêjîmê bi rengên cuda cuda lidar dixin, detpêka piroseyek nû ji nemana baweriya gel bi vê rêjîmê û jidest dana meşrûiyeta vê rejîmê ye û rêjîma Îranê jî nek her nikare wan kirîzan çareser bike, belkî bi sedema hebûna gendelî û sîstema rantê, ew pirsgirêk û qeyran roj bi roj zêdetir dibin û tevahiya bingeh û sîstema rêjîma Melayên Îranê ketiye nava lerzîn û leqbûna ber bi rûxanê.
Serbarî vê rewşa hundir, em dibînin li asta derve jî paşî hatina ser kar ya Serokê Amerîka Donald Trump û helweşandina rêkeftina nûklerî, ku li Îranê jê ra dibêjin (BERCAM), û ji nû Ve lidarxistIna dorpêç û Ambargoyên aborî li dijî Îranê û hewldanên ji bo pêşî girtIn û qutkirIna destê Îranê li tevlîheviyên li SûrIyê, Îraq û Rojhelata Navîn, êdî ev rêjîm li asta herêmî û navdewletî da jî ketiye perawêz û inziwayê û meşrûiyeta xwe ya navdewletî jî ji dest daye.
Bandora vê dorpêç û helwesta Emerîka li dijî Îranê, ji hêla aborî ve bûye sedemê bê qîmet bûna buhayê diravê Îranê û giranbûna sedî sed ya nirxa pêwîstiyên jiyanê bi giştî û xasmanî erzaqê xwearinê, bê îtbar bûna sîstema bankî û ji kar rawestana piraniya fabrîkeyên navxweyî, ji kontrol derketina rewşa bazarê, vekişîna kompaniyên biyanî û helweşîna piraniya girêbestên ticarî û bazirganî bi wan kompaniyan re,êdî rûxana yekcarî ya aboriya Îranê xistiye rojevê. Ev pirsgirêka di hêla aborî de bandor liser hemû aliyên jiyana xelkê daniye û êdê jiyana wan pir zehmet bûye û bêkarî, buhatî û nebûna îmkanên jiyanê bûne sedemê bêkar mayîn û birçî bûna bi milyonan xelkê Îranê.
Guman nîne ku penguhirîna wan hemû qeyran û pirsgirêkên dê li pêşerojê da bibe sedemê ji kontrol derketina îdarekirina civakê û ber bi teqîna yekcarkî û serhildana seranserî ya xelkê Îranê bo rûxandina vê rêjîmê û rizgarbûn ji wan hemû arîşeyên jiyanê.
Li rewşek wesa de em dibînin rêjîm herî zêde ji serheldana gel ditirse ta ku zext û fişarên Emerîka, ji be wê jî tê pêşbînîkirin ku rêjîm li pêşerojê de hewl bide jîngehek bi temamî leşkerî û tund liser welat de zal bike û di nav hêzên serbazî û rêvebirên xwe da jî dest bi tesviyekirinê bike da ku bi yekdest kirina hikûmetek bi rengê polîsî û leşkerî, bikare pêşiya rûxana xwe bigrin.Lê pirsgirêk meztir ji hindê ye rêjîm bikare wan pirsgirêkan bi zora çek çareser bike û bixwaze pêşiya wê herekata nerazîbûna xelkê bigire.
Bi berçav girtina van rastiyan em dibînin niha ji her wextekê zêdetir, hem di qada navxweyî de û hem jî di qada derve de tevgerek nû ji bo nemana vê rêjîmê ketiye rojevê û bêguman heta ev rêjîm li holê neyê rakirin, ne balans û istiqrara Rojhelata Navîn cêgîr dibe û ne jî xelkê Îranê bi hemû pêkhatiyên wekî Fars, Kurd, Belûç, Ereb, Turkmen, Azerî dê karibin di atmosferek aştiyane û wekhevî di wê coxrafiyayê de bihevra bijîn.
Naveroka vê nivîsê, nerîn û dîtina nivîskar bi xwe ye û malpera Kurdistan Media jê berpirsiyar nine