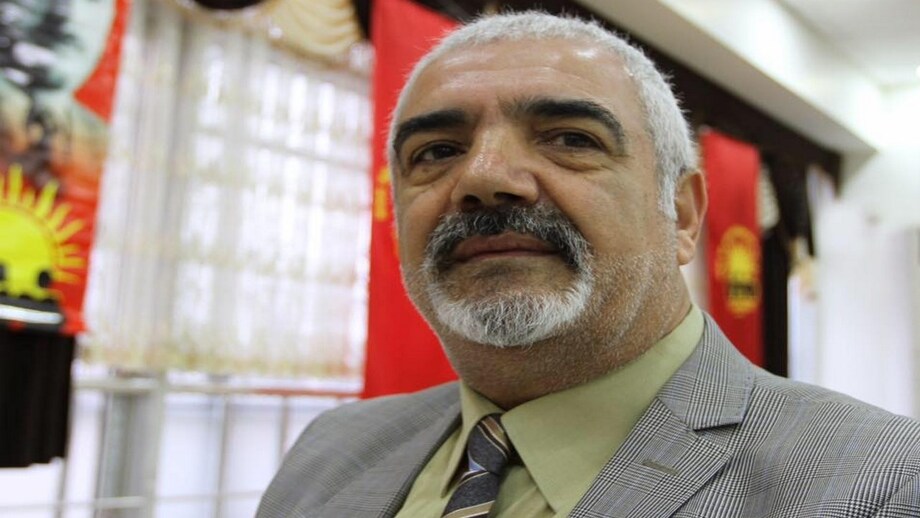 Letîf Epozidemir
Rayedar û birewerber û dîplomatê Kurd Dr. Abdurrahman Qasimlo roja 22.12.1930`an an ku di "Şeva Yelda"yê de, li Geliyê Qasimlo, li tenişta qeleya Dimdim a girêdayî bajarê Ormiyê jidayîk bûye.
"Şeva Yelda" an bi gotina Kurdan "Çile", di raza efsaneya Zerdeşt de, "Yelda" bi wateya "Jinûve Zaîn" e. Ev şev, şeva herî dirêj a salê ye. Di navbera destpêka şevê, yanî "Şeva Pêşî" (Çileya Pêşî) û dawiya şevê "Şeva Paşî" (Çileya Paşîn) de hefteyek heye. Yanî "Şeva Zaînê" (Şeva Yelda) roja bîstan (20.12) destpê dike û roja Bîst û şeşan (26.12) bidawî dibe. Li gor vê şevên dirêj ên zivistanê, li roja 21'ê meha 12`an dest pê dikin hetanî 21`ê Adarê, roja Newroz`e didomin. Li gor qelendera Kurdî, meh çil roj e.
Ji vê qalê mibest eve ku Dixtor "Evdilrehman Qasimlo" di rojeke pîroz de, wek xelatek Yezdan jidayîk bûye.
Şeva yeldayê wek cejna xewzayê tê hesab kirin
Şeva Yeldayê, (zaîn) kevnitirîn cejneke ku miletên Arî pîroz dikin.
Li gor baweriya Zerdeştî, Şeva Yeldayê, şeva 21ê Çileyê Pêşîn ye ku, ev şev dest pêka çil şevên dirêj in. Şevên kûrt ên salê bi newrozê (21`ê Adarê) berdewam dibe da ku 21`ê Adarê şev û roj wekhev dibin. Şeva Yelda yê, Şeva Zaînê an jî şeva Çileyan, destpêka 40 rojên reş û dijwar ên zivistanê ye. Ev şev, şeva herî dirêj a salê ye. Dema ku ev şev derbasbû, êdî şev hêdî hêdî kûrt dibin.
Her wiha sedem ku ev şev wek cejin tê hesabkirin, bi qedrê vê şevê, neteweyên ku ji nîjada Arî pêk hatine, bi xasimanî jî miletê Kurd, xwarinên gelek xweş çê dikin, şev heta dibe sibe, şahî û govend û dilan û demen dilxweş derbas dikin. "Di Şeva Yeldayê de, gelek malbatên Kurd, diyarî û xwarinên xweş ji dost û cîranan re dibin û cejna wan bi navê "şevçile" pîroz dikin û dibêjin: "Di vê şeva dirêj de mala we germ be û dilê we xweş û geş be. Herwiha zarok û ciwan der dikevin derve û li hawîdoran agir pê dixin." (Mak.Zeynel A. Zinar)
Helbestvanên Kurd ya serdema Babanan Nalî: (Şeva Yelda yê şeva yare) derhêner û niviskarê Mewlûda Kurdî Melayê Betayî, (Zolmetiye horîweş, Leyîla di Yelda yê de zolfe) û Omer Xeyam (Şeva min ji Şeva Yeldayê tarîtir e) di berhemên xwe de qala şeva Yeldayê kirin e.
"Helbet keyxweşiya şeva yeldayê zêdetir di nav Kurdên xiristîyan de wek kevneşopyek dîrokî hatiye meşandin hetanî îro jî, her ew edet maye. Di demkê de ku Kurd berî Îslamê, Zerdeştî bûne û ev şev jî xelatek ji wê serdemê ye, wisane em Kurd dikarin bi vê cejnê kûbariyê bikin.
Herçend ku hinek vê şevê bi roja çêbûna Îsa Pêxember ve girê didin, lê belê sê roj di vê navberê de hene. Bi piranî reha vê şevê bi ji dayîkbûna Mihrayê Xwedanê Rojê ve girê didin.
Ji bo Şeva Yeldayê gelek baweriyên cuda hene, hin ji wan ev in:
– Xweda piştî Şeva Yeldayê dîsan heyatê diafirîne.
– Sedema ku di vê şevê de kes ranazê û heta sibehê şiyar dimînin ev e ku derketina roja sala nû bibînin.
– Di baweriya peyrewên Dînê Behdîn de (Ola Zerdeşt Pêxember) 21`ê .12, destpêka demsala zivistanê û roja pêşî ya sala nû ye.
– Bawerî heye ku piştî Şeva Yeldayê, di sala nû de xweşî, aramî, êminatî, bereketa tiştan û jiyan çê dibe.
– Di Şeva Yeldayê de, sedemên pêxista agir heta roj bavêje ev e ku xirabî di tarîtiya şevê de neyê ser wan û xirabiya sermaya zêde tîneke xirab li wan neke.
.- Bawerî heye ku Îsa di vê şevê de hatiye dinyayê.
– Bawerî heye ku xwedayê ku navê wî Mîtra ye, çar roj piştî vê şevê hatiye dinyayê."( Z.A. Zinar)
Akademîsiyen û lêkolînerê hêja, dema ku ji alîyê sîxûr û bêbextên dewleta kevneperest û xwînrêja Îranê ve hate kuştin hê 58 salî bû. Helbet ev temen ji bo siyasetivanek jîr nîva rê ye. Dixtor Qasımlo tam di dema berhemdariyê de hate qetilkirin. Bêguman hê gelek tişt hebûn ku ew bi cih bîne û hê gelek destkevt li benda wî bûn. Mixabin ku ev 32 salin ku Qasımlo di nav siyaseta neteweyî ya miletê Kurd de qetiyaye.
Qasimlo jiyaneke zelal û pak derbaz kir
Dixtor perwerdeya xwe a akademîk li Czechoslovakia
bidawî kir bû. Dema ku li wir bû, bi xanim Hêlên Kirûlîç re, hevnas bû. Lê, gelê Kurdistanê Helen xanimê wek Nesrîn Xanim, nas kir û di dilê xwe de jê re cih vekir. Ji zewaca Qasimlo û Nesrîn xanimê di sala 1953`an de Mîna û piştî du salên din jî, Hîwa hatin jidayîk bûn. Herdu keç jî, her wek dê û bavê xwe, çalak û jêhatî bûn.
Nesrîn Xanim pirr caran serdana Kurdistanê kir. Li nav dol û dehlên çiyayên Serdeştê, di wan şertên dijwar û zehmet de, weke pêşmergeyek dilpola, xizmetê dikir.
Nesrin Xanim mamotayê dersên zimanên mina, zimanê îngilîzî û Frenisî bû. Mamostayek birûmet û bixwe bawer bû, Nesrîn xanim. Carekî ku ji Fransayê vegeriya hate deftera siyasî ya Hizba Demokrat, ji her yekî re xelatek biçûk anîbû ku ez bi xelata xwe gelek keyfxweş bibûm, lewra ye ku hetanî niha jî ez wê xelatê vedişêrim.
Dr. Qasimlo mirovekî nazik û lewend bû. Rûken û xweşbêj û dilgerm bû. Em sê salan bihevre man. Min rojekî nedît ku bi hevrêyekî xwe re hirs bibe yan jê bixeyîde. Mirovek nefsbiçûk û bişerxweş bû Dr. Qasimlo. Ew, dîplomat û lêzanek hosta bû. Ji xeynî zimanê Kurdî (Kurmancî û Soranî, deh zimanê Cîhanê ên din dizanî. Farisî, Erebî, Turkî, Azerî, Rûsî, Îngilîzî, Fransî, Almanî, Çêkî û Silovakî jî bi başî dizanibû. Yanî ew ne tenê yek însanek bû. Lê di saya deh zimanan de beramberê deh însanan bû.
Carol Prunhuber, di gotara xweya bi navê "Mibesta Ebdulrehmanê Kurd û Mirina wî de: Xeyal kirina Kurdistanê." (The Passion and Death of Rahman the Kurd: Dreaming Kurdistan) de derheqê lehengê Kurd Qasimlo de wiha dibêje: "Di hemû jiyana xwe de xwest ku ji bo gelê wî aştîyek hertimî pêk bê. Ew serokek şoreşgerê navdar yê tevgera Kurd ê Îranê bû. Di sala 1989`an de, li Vianayê, di dema hevdîtinek ji bo pêkanîna peymaneke aştiyane, digel berpirsên dewleta Îranê re, bi aweyek hovane û dirindane hate kûştin. Şewqa wî a ronîdar di şanoya siyasî a dinyayê de, li ser siyaseta goherbar a Rojhilata Navîn a dûr de, hê jî diçiriske."
Dr. Qasimlo di dema hilweşandina rejima zordesta Şahê Îranê (1979) de roleke sereke lîstibû. Piştî guherîna rejimê, xwest ku bi Xûmeynî re li ser sazomaneke demokrat û aza lihev were. Lê, Xûmeynî, xwe neda ber tişteke wiha. Lewra ye ku Kurdan piştî şoreşa Îranê bi salek, neçar man dest biavêjin çekên xwe û rêya çiyayên Kurdistanê girtin ber xwe û li himber rejima nû a Xûmeynî de dest bi şerê çekdarî kirin. Şer û çek ne bi kêfa Kurdan bû lê, ti çareyek, ti rêyek din nema bû li ber Kurdên Rojhilatê. Qasimlo wek Qûmandarekî gernas li pêş pêşmergeyan, dest biçek, di sengerê parastina can û mal û şerefa miletê Kurd de, cihê xwe girt û li berahîka şerê azadîya Kurdistanê de, digel pêşmergeyan beşdarê şerê germ bû.
Şerêke tûnd û dijwar didoman di wan salan de. Em hemû bihevre di şer de bûn. Parastina axa Kurdistanê, doza azadiya Kurdistanê me bi hevre dizeliqand û dikir yek beden. Seferberiyeke mezin destpê kiribû. "Mangî Difa li Azadî" wek "Meha Parastina Azadiyê" hatibû beyan kirin. Hemû gelê Kurdistana Rojhilat digel wî bû, çaverêya azadiyê bû. 60 hezar metreqare axa Kurdistanê hatibû rizgar kirin, digel çil hezar hêza pêşmergan, 20 hezar ji "Hêza Bergirya Millî" berîte ji xelkê rojhilata Kurdistanê, çek bidest, di sengerên parastina miletê Kurd de, bi şev û roj parêzgarî dikirin. Kelecanî û mêrxasiya wan rojan qet nayê jibîr kirin. Di vê seferberiyê de, 117 pêşmerge şehîd bûn, ji wan 11 kes hevalên min bûn, ku me li wir, hev nas kiribû û bihevre hevaldostiyeke dilsozane pêk anîbû.
Çirçe û Şivan, Sîrwan, Hesen û Fetah û Hejar û Hesenê Sorawî, her yek qernaseke bê emsal bûn.
Bajarê pîroz û qehremanê Mehabadê kete destê pêşmergeyan. Me li wir mitîng û xwepêşandanek mezin çê kir. Pştire dixtor fermanek derxist ku divê pêşmerge ji Mehabadê derkevin, lewra parastina Mehabadê di wan şerdan de ne gûncav bû. Dijmin dirinde û bê însaf bû. Hazir bû ku bi top û firokeyan Mehabadê serobino bike. Pêşmerge ji bo ku gelê dilsozê Mehabadê xesarê nebînin, li ser fermana Qasimlo, terka Mehabada rengîn kirin û dli vir derketin, xwe avête bextê çiya, xwe sparte bîr û bawerîya xwe…Lewra "çiya ne bêbext bûn" wekî pasdaran…
Helbet bidest xistin û azad kirina bajarek gelek girîng bû, bi her hal hêsan jî bû. Lê parastin ewqas hêsan nebû. Li serê girê tenişta Mehabadê binkeyek leşkerê dirinde ên Îranê hebû. Mîna Konda kor, bajarê Mehabadê çavdêrî dikir. Eger Mehabad nehatba terikandin bêguman wê xelkê Mehabadê dê zirarek gelek mezin bidîtina. Lewra Qasimlo fermana paşekêşî da û pêşmerge ji Mehabatê derket. Lê, ev yek peyamek gelek baş bû ji bo dijminên miletê Kurd. Ev biryar dabû nişan ku Qasimlo, di hûnere şer de jî, hostayekî baş e.
Qasimlo li ser sosyalîzm û Marksîzmê lêkolînên bijare kiribû. Ew bi xwe dixtorê aboriyê (Ekonomîk) bû. Di zanîngehan de, dersdarî dikir. Dersdariya zanîngehê berda bê û ji Frensayê hatibû Kurdistanê, Dixtor li ser dîroka Kurdistanê bi navê "Kurd û Kurdistan" pirtûkek jî, nivîsandibû ku bi destnîşana xwe yekî dabû min jî..
Hevnasîna min bi qasimlo re
Ez yek ji karmendê "Radyo Dengê Kurdistan" beşa Kurmancî bûm. Min li ser radyoyê nûçe û heval dixwend in. Berpirs û midûrê min bi rehmet be Kerîm Hesamî bû. Piştre Mela Ewla Heyaqî bi navê din ê Ebdullah Hesenzade bû. Teha Atîqî rêveberê weşanan bû. Ehmed Şêrbegî, bêjerekî ajîtator bû, bi soranî nûçe dixwend in. Kek Ehmed ji bo min îdolek baş bû. Dixtor digot " Ehmed bibin enya şer, bila li wir nûçeyan bixwîne, wê hemû pasdar ji tirsan birevin."
Qasimlo rojekî ji min re got: "Kek Hesen tu, endamê Partiyeke Sosyalîstî. Ji bo çî tu şevekî li ser sosyalîzmê semînarekî birêve nabî? Başe ku hevalê me bizanin ka gelo sosyalîzm çiye." Min vê pêşniyara Qasimlo wek "emrek" qebûl kir û paşî hefteyek di roja Şemiyê de, bi beşdarî û guhdariya nêzîkî 100 kesan ku yek jî wan jî Qasimlo û yê din jî Dr. Se`îd Şerefkendî bû, her wiha hemû endamên polît buroya HDK-Î jî li wir amade bûn, min dest bi semînarê kir. Heta demjmêrekê axaftina min dewam kir. Ez li ser "dîktatoriya Proleteryayê sekînim û min li gor zanîna xwe pergala sosyalîzmê kir. Dixtor piştî ku axaftina min qediya, bera xwe da beşdaran û got: "Hevrêyan ew tiştên ku Kek Hesen qal kir, hemû jî gelek başin. Bes yek tiştek gelek xirab e. Ew jî pirsgirêka "Dîktatoriyê ye." Kesên demokrat nabe ku bi hîç şêweyek terefdar yan jî parêzgarên "dîktatoryayê" bin. Eger ev dîktatorî ya karkeran jî be, li dawiyê kûtahiyê bi demokrasiyê tîn e. Sosyalîzm baş e, lê divê xwe ji dîktatoryayê dûr bixe."
Piştî pazdeh rojan dîsa di şevbêrkek zivistanê de, di bin koneke dehling de, piştî xwarina êvarê, sihbeteke germ dest pê kiribû. Di çadirê de, dîsan ji 100 kesan zêdetir beşdar hebûn. Me hemûyan guhdarî li Dixtor Qasimlo dikir. Xweşhalim ku ez li tenişta wî runiştî bûm di dema vê sohbetê de. Ev car mijar û babet "Dîroka Siyasî û Civakiya Kurdistanê" bû. Piştî şiroveyên kûr û dirêj, li dawiyê de bi van gotinan axaftina xwe qedand; "Em Kurd miletekî bê sûd in. Herkesek bûye xwedî desthilat, hê em bindest in. Çadireke me ya azad jî tune ye. Ji bo guhertina vê qedera reş, bi milyonan dostên me hebin dîsan ne bes e, lê yek neferek jî neyarê me hebe, zêde ye."
Di mihbeteke din de, dîsan Dixtor Qasimlo rewşa siyasî a Rojhilata Navîn û dabeşkirina Kurdistanê dikir. "Kurdistan bi bêy rizamendiya xwe, sedem xwestin û erêkirina dewletên emperyal hate dabeşkirin, bû çar, heta pênc perçe. Ev qedereke xirabe û divê miletê Kurd ku heta ebedê vê rewşa dabeşkirî qebûl neke. "Piştre di kûrahiya axaftina xwe de Qasimlo berê xwe da min û wiha got: "Em Kurd in. Bi guherîna dîrokê em miletekin ku li ser pênc dewleta hatine dabeşkirin. Beneke biratiyêye ku me bi hevre girê dide. Li kûderê dibin bila bibin bi hemû Kurdên cihanê re, ev ben wê her dem me bihevre girê bide."
Dixtor Qasimlo, şarezayek hêvîdar û xweşbîn û dûrbîn bû.
Bi rehmet bî sixtor Qasimlo. Rih şad bî, hertim dinav nûr û ronahiyê de bimînî. Ez gelek şanaz û kûbarim ku min cenabê te naskir.
Ez tu carî te jibîr nekim.
Ez Letîf, ew kesê ku te vir bi navê Hesen Diyarî nas dikir.
Naveroka vê nivîsê, nerîn û dîtina nivîskar bi xwe ye û malpera Kurdistan Media jê berpirsiyar nine