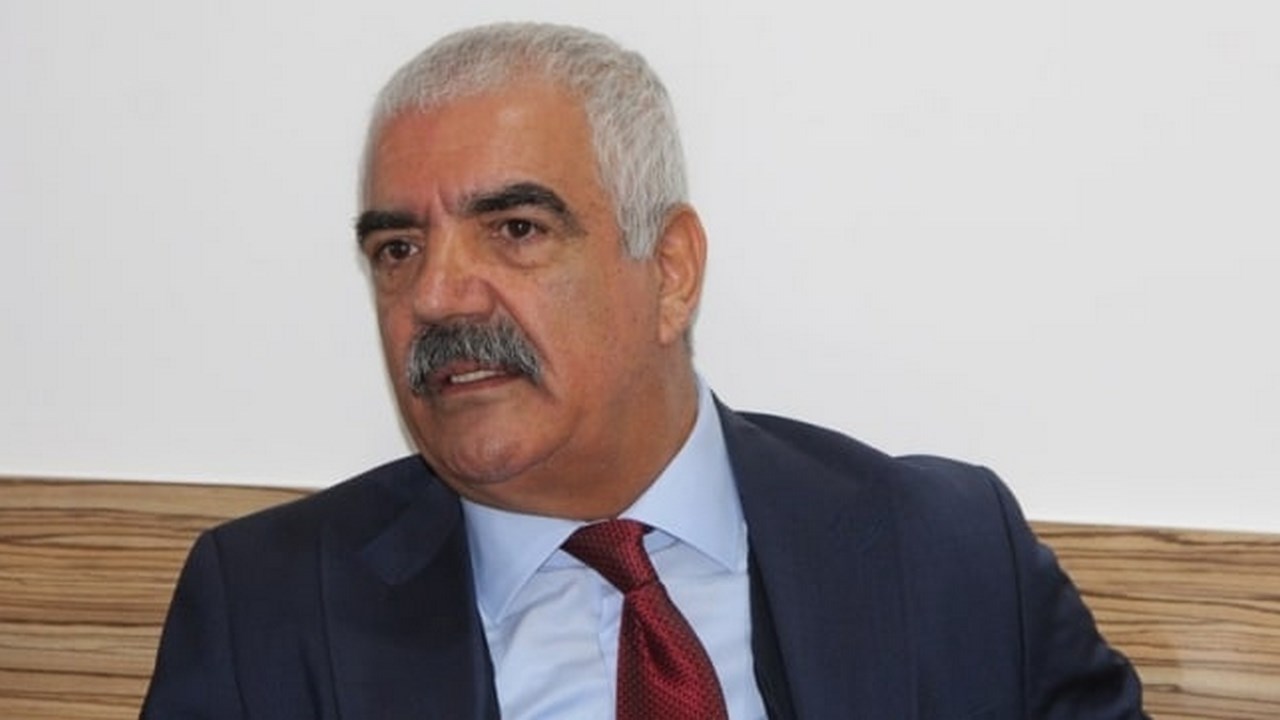 DOKTOR QASIMLO "ŞEVA YELDA"YÊ HATÎYE DİNYAYÊ
Hesen Dîyarî ( Latif EPÖZDEMİR)
Rayedar û rêber û dîplomatê Kurd, Dr.Qasimlo roja 22.12.1930`an anku di "Şeva Yelda" de, li geliyê Qasimlo, li tenişta kela Dimdim a ser bi parêzgeha Urmiyê hatiye dinyayê. "Şeva Yelda" yanî bi gotina Kurda "Çile", di raza efsaneya Zerdeşt de, "Yelda" bi wateya "Jinûve Zaîn" e. Ev şev, şeva here dirêj a salê ye, ku Doktor Ebdullrehman Qasimlo di rojeke pîroz de, wek xelateke Yezdan hatiye dinyayê.
Akademîsyen û lêkolînerê hêja, dema ku ji aliyê sîxûr û bêbextên dewleta kevneperest û xwînrêja Îranê ve hate kuştin hê 58 salî bû. Helbet ev temen ji bo sîyasetmedareke zîrek nîvê rê ye. Doktor Qasımlo tam di dema berhemdariyê de hate qetilkirin. Bêgûman hê gelek tişt hebûn ku ew bîne cî û hê gelek destkevt li benda wî bûn. Mixabin ku Qasımlo vaye 31 yek sale ku Ji nav sîyaseta neteweyî a miletê Kurd veqetiyaye.
Doktor perwerdeya xwe a akademîk li Çekyayê dawî pê anîbû. Dema ku li wir bû, bi xanim "Helen Krulich" re hevnas bû. Lê, gelê Kurdistanê "Helen" xanimê wek Nesrîn Xanim, nas kir û di dilê xwe de jêre cîh vekir. Ji zewaca Qasimlo û Nesrîn xanimê di sala 1953`an de MÎNA û piştî du salên din jî , HÎWA hatin dinyayê. Herdu keç jî, her wek dê babê xwe, çalak û jêhatî bûn.
Nesrîn Xanim gelek caran hate Kurdistanê. Li nav dol û newal û çiyayên Serdeştê, di wan şertên dijwar û zehmet de, wekî pêşmergeyeke bivêr, xizmetê dikir.
Nesrin Xanim mamosteya minê bo dersên zimanê İngilisî û Frensizî. Mamostayek birûmet û bixwe bawer bû Nesrîn xanim. Carekî ku ji Fransayê vegeriya hate deftera sîyasiya Hizba Demokrat, ji her yekî re xelatek biçûk anîbû ku ez bi xelata xwe gelek dilşa bibûm, lewra ye ku hetanî niha jî ez wê xelatê diparêzim.
Dr. Qasimlo mirovekî rûken û xweşbêj û dilgerm bû. Em sê salan bi hev re man. Min rojekê nedît ku bi hevalekî xwe re tûre bibe yan jê bixeyîde. Ew, diplomat û lêzan bû. Ji xeynî zimanê Kurdî (Kurmancî û Soranî), bi çendîn zimanên dinye Cîhanê diaxivî. Farisî, Erebî, Tûrkî, Azerî, Rûsî, İngilîsî, Fransî, Almanî, Çekî û Silovakî baş dizanîn. Li saya wan zimanên bîhanî de beramberê deh mirovan bû û dikarî niyeta xwe bi awayê herî baş bigehîne.
"Carol Prunhuber", di gotara xwe ya bi navê "Mebesta Ebdulrehmanê Kurd û mirina wî "Xeyalkirina Kurdistanê", (The Passion and Death of Rahman the Kurd, Dreaming Kurdistan) de derheqê rêberê Kurd Qasimlo wiha dibêje: "Di hemû jiyana xwe de xwest ku ji bo gelê xwe aştiyeke mayînde pêk bê. Ew serokek şoreşgerê navdar ê tevgera Kurdên Îranê bû. Di sala 1989`an de, li Vîyanayê, di dema hevdîtinek ji bo pêkanîna peymaneke aştiyane, digel berpirsên dewleta Îranê, bi aweyeke hovane hate şehîd kirin. Şewqa wî a ronîdar di şanoya sîyasî a dinyayê de, li ser sîyaseta guherbar a Rojhilata Navîn a dûr de hê jî diberiqe."
Dr. Qasimlo di dema hilweşandina rejima zordest a Şahê Îranê ( 1979) de roleke sereke leyîstibû. Piştî guherîna rejimê, xwest ku bi Xumeynî re li ser sazûmaneke demokrat û azad lihev were.Lê, Xumeynî, xwe neda ber tişteke wiha. Lewra ku Kurdan piştî şoreşa Îranê, neçar man dest biavêne çekê û rêya çiyayên Kurdistanê girtine ber xwe, li himber rejima nû a Xumeynî, dest bi şerê çekdarî kirin.
Şerêke tund û dijwar bo heyamê çend salan didomandin. Em hemû bi hev re di şer de bûn. Parastina axa Kurdistanê, doza azadiya Kurdistanê em gihandine hev. Seferberîyeke mezin dest pê kiribû. "Mangî Difa li Azadî" wek "Meha Parastina Azadîyê" hatibû beyan kirin. Hemû gelê Rojhilatê Kurdistanê berevanî dikir, 20 hezar kes ji pêşmerge û "Hêza Bergîrya Milli" ji xelkê Rojhilata Kurdistanê, çek bidest, di sengerên parastina miletê Kurd de, bi şev û roj parêzgarî dikirin. Kelecanî û mêrxasîya wan rojan qet nayê jibirkirin.
Doktor fermanek derxist ku divê pêşmerge ji bajaran derkevin. Dijmin dirinde û bêînsaf bû. Hazir bû ku bi top û firokeyan gund û bajaran serûbin bike. Pêşmerge ji bo ku gelê Kurd xesarê nebine, li ser fermana Qasimlo, terka bajar kirin, xwe avêtine bextê çiya.
Qasimlo li ser sosyalizm û marksîzmê lêkolînên bijare kiribû. Ew bi xwe doktorê aboriyê (Ekonomî) bû. Di zankoyan de, dersdarî dikir. Dersdariya zankoyê berdabû û ji Frensayê hatibp Kurdistanê. Doktor li ser dîroka Kurdistanê bi navê "Kurdistan û Kurd" pirtûkek jî nivîsandibû ku bi destnîşana xwe yek dabû min jî.
Ez yek ji karmendê "Radyo Dengê Kurdistana Îranê" beşe Kurmancî bûm. Min nûçe dixwendin.
Qasimlo rojekî ji min re got: "Kek Hesen tu endamê Partiyeke Sosyalist î, Ji bo çi tu şevekî li ser sosyalîzmê semînarekî nadî.? Başe ku hevalê me bizanin ka gelo sosyalîzm çiye. "Min ew pêşniyara Qasimlo wek "emrek" qebûl kir û paşî hefteyek di roja şemiyê de, bi beşdarî û guhdariya nêzîkî 100 kesan ku ji wan jî Qasimlo û Dr.Seîd Şerefkendî bûn. Bo heyamê demjimêrekê axaftina min dewam kir. Ez li ser "dîktatoriya proleteryayê sekînîm û min li gor zanîna xwe pergala sosyalîzmê kir. Doktor piştî ku axaftina min qediya, berê xwe da beşdaran û got: "Hevrêyan ew tiştê ku kek Hesen bas kir, hemû jî gelek başin. Bes tenê tiştek gelek xirab e, ew jî pirsgireka "dîtatoriyê" ye. Kesên demokrat nabe ku bi çi awayekê alîgiryan jî parêzgerên "diktatoryayê" bin. Eger ev diktatorî a karkeran jî be, dawiyê bi demokrasiyê tîne. Sosyalîzm baş e, lê divê xwe ji dîktatoryayê dûr bixe."
Piştî pazdeh rojan dîsa di şevbêrkek zivistanê de, di bin konekê de, piştî xwarina êvarê, sihbeteke germ dest pê kiribû. Di çadirê de, dîsa ji 100 kesan zêdetir beşdar hebûn. Me hemû guhdarî li Dr. Qasimlo dikir. Xweşhalim ku ez li tenişta wî rûniştî bûm di dema ku ew diaxivî. wê carê mijar û babet "Dîroka Sîyasî û Civakîya Kurdistanê" bû. Piştî şiroveyên kûr û dirêj, li dawiyê bi van gotinan axaftina xwe qedand: "Em Kurd miletêke bêsiûd in. Herkesek bûye xwedî desthilat, hê em bindest in. Çadirek meye azad jî tineye. Ji bo guhertina vê qedera reş, bi milyonan dostê me hebin dîsa ne bes e, lê tenê yek neyarê me hebî, gelek e. "Ev qedereke xirab e û divê miletê Kurd ta ebed vê rewşa dabeşkirî qebûl neke. "Paşî di kûraniya axaftina xwe de Qasimlo berê xwe da min û pêre wiha got: "Em Kurd in. Bi guherîna dîrokê em miletek in ku li pênc dewleta dabeş bûne. Benikê biratiyê ye ku me bi hev re girêdide. Li kîderê dibin bila bibin; bi hemû Kurdên cihanê re, ev bin wê her dem me bi hev re girêbide."
Doktor Qasimlo, şarezayek hêvîdar û xweşbîn û dûrbîn bû.
Riha Doktor Qasimlo şad be, hertim di nav nûr û ronahiyê de bimîne. Ez gelekî şanaz û serfiraz im ku min cenabê wî naskir.
Ezê tu carî wî ji bîr nekim.
Ez Letif Epozdemir, ew kesê ku Dukor Qasimlo naznavê min dana Hesen.
Naveroka vê nivîsê, nerîn û dîtina nivîskar bi xwe ye û malpera Kurdistan Media jê berpirsiyar nine