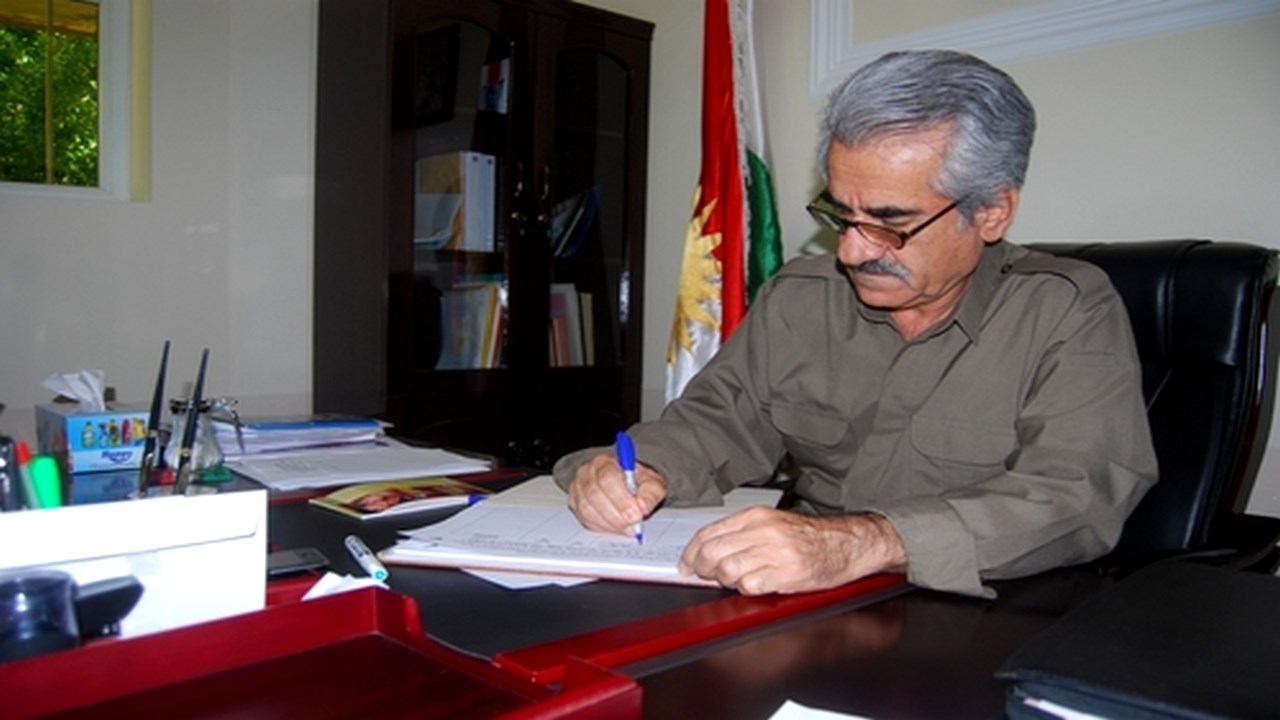 Lêpirsiyarê Giştî yê Partiya Demokrat a Kurdistana Îranê "Mistefa Hicrî", bi hilkefta cejan pîroz a Remezanê, peyamek rû li xelkê bawermend ên Kurd belav kir.
Deqa peyamê wiha ye:
Cejna we pîroz be
Hatina cejna Remezanê li hemû bawermendan û nemaze bawermendên Kurd pîroz be; Li vê rewşa aloz a siyasiya navçeyê û di krîzên kûr ên Îranê de ku rejîma hakim sebebkar û pêkhênerê wan e, em hêvîxwaz in ku cejna Remezanê bibe sedema xêr û xweşî bo xelkê, çimkî ev rejîma sitemkar ti sedemek bo xweşî û kêfxweşiya xelkê nehêştiye.
Cardin cejna we pîroz be û jiyana we pir be ji hêviyên bi dawîhatina rojên tengayî.
Partiya Demokrat a Kurdistana Îranê
Lêpirsiyarê Giştî
Mistefa Hicrî